do you like Gardaland Resort Hotel Cast...?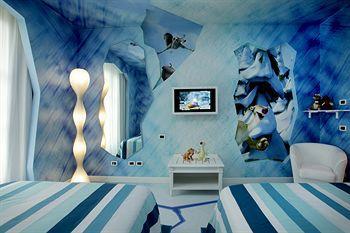 find the best rates for Gardaland Resort Hotel Castelnuovo del Garda
search over 40+ online hotel sites in one easy step to find the best hotel rates!
Enclavado en la provincia de Verona, este hotel presenta un mundo de fábula ideal para los más pequeños o para aquellos que disfruten de la fantasía. Sus precios son inmejorables y se pueden hallar ofertas especiales que permiten disfrutar del parque de diversiones de Gardaland. Además, se encuentra a escasos kilómetros del maravilloso lago de Garda y de Movieland. Cercano de Brescia y la ciudad de Verona, también permite echar un vistazo a los centros histróricos de estas ciudades.